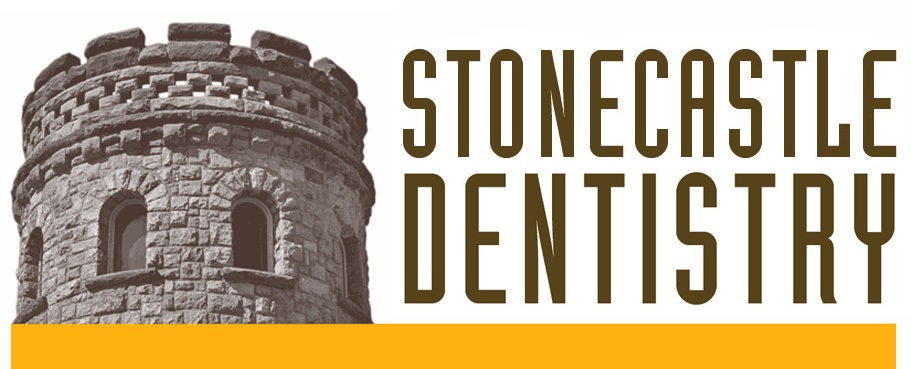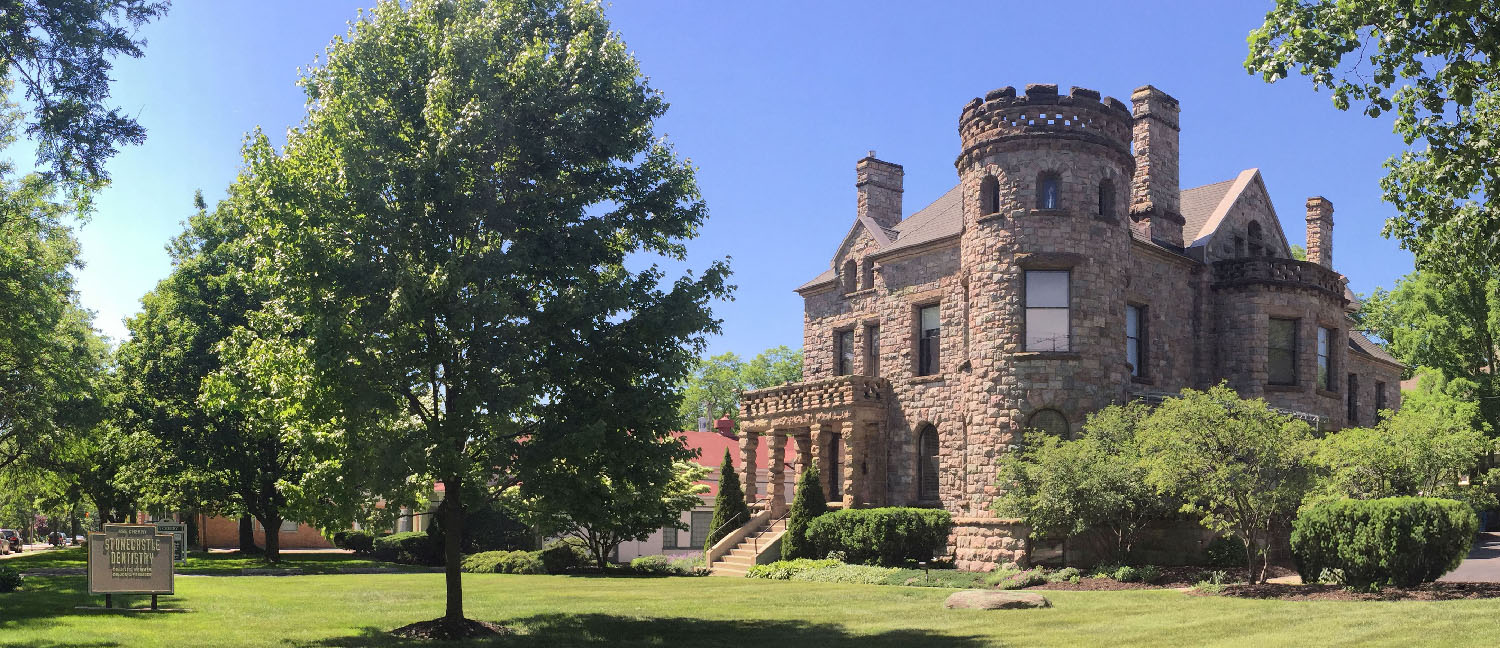 Welcome to Stonecastle Dentistry. While our home is the historic Heritage Hill Castle, we believe in closely following new developments in dental care and oral health, so we can provide our patients with the best available options.
Caring for Our Community
We are happy to announce that our office is open for all dental care procedures. Our community has been through a lot over the last few months, and all of us are looking forward to resuming our normal habits and routines. While many things have changed, one thing has remained the same: our commitment to your safety. We are dedicated to making your dental care safe and comfortable. Our office and staff are up-to-date on all new rulings, guidance, equipment and training required to provide a safe environment. Our office has set special hours for our medical high-risk patients.  Please call us with any questions regarding the changes and additional precautions that we have implemented. 
Be well,
Dr. Feinauer, Dr. Lambaria, and Staff
Regular Hours
Monday 8:00am – 6:00pm
Tuesday & Thursday 7:30 am – 4:30pm
Wednesday 9:00am – 6:00pm
Important New Check-in Requirements
Please call and cancel your appointment if you are feeling ill or have flu-like symptoms.

Please call our office prior to your appointment if there have been changes to your insurance or personal information.

Please arrive 10 minutes before your scheduled appointment time. Upon arrival, you may enter the building. We do require that all individuals that enter our building wear a mask and use the hand sanitizer available in the waiting area. We ask that no one accompany you to your appointment. Minors or patients that require support are limited to one parent, guardian, interpreter, or support member.

Please wear a mask when entering the office.

Please use the hand sanitizer in the waiting area.
Hours
Monday 8:00am - 6:00pm
Tuesday 7:30am - 4:30pm
Wednesday 9:00am - 6:00pm
Thursday 7:30am - 4:30pm
Contact
Call us at 616.458.8593 to schedule an appointment and become a part of our community!
Address
455 Cherry Street, SE
Grand Rapids, MI 49503
Pay Online
Get connected to our Patient Portal where you can make payments, view account balances, check upcoming appointment dates and view educational videos on dental health and procedures.
Already have your Patient Portal set-up?