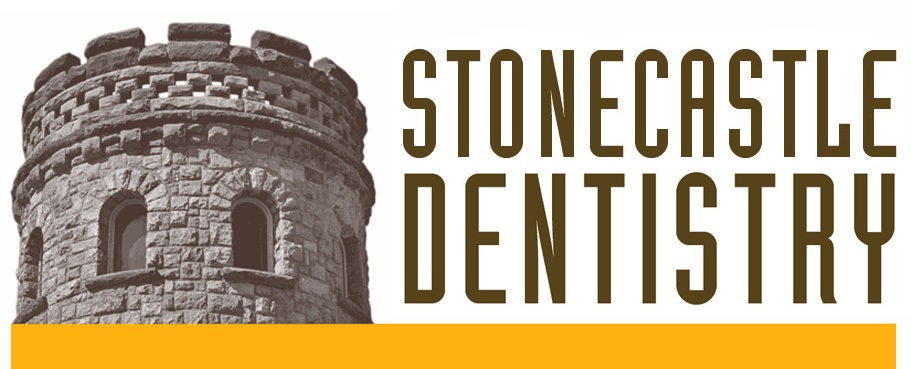 We're proud to share this tribute to our founder, Dr. Juli Wemmer, as she moves on to her next adventure. Whether she was wearing a hotdog suit, easing a patient's pain, or finding other ways to make people smile, she's responsible for the one-of-a-kind atmosphere that our patients will continue to know and love at Stonecastle Dentistry.
Stonecastle Dentistry began over 40 years ago in the Eastown neighborhood of Grand Rapids, Michigan.  Upon graduation from Ohio State Dental School, Juli Wemmer opened the doors at 1550 Lake Drive. After many years of hard work, that startup became the busy practice that it is today. Many of those cherished Eastown patients still come to Stonecastle, along with their children and grandchildren.
I met Juli in 2008, shortly after my graduation from dental school. Over a meeting at the Cottage Bar, we each spoke about what we were looking for in a partner and decided to continue to get to know one another.
Whether meeting a potential partner or a new dentist, building trust is the first and most important step in the relationship. Ultimately, it was the way Dr. Wemmer treated her patients and staff that made me realize she was an honest and fair person–the type of person I wanted to go into business with, and the type of dentist and business owner I wanted to become.
After working with Juli for nearly 10 years, it has become very clear why her patients remain loyal to her.  Quite simply, she truly cares for their well-being. She gets to know her patients on a personal level, has great empathy, and treats every one with the highest quality dental care. Her office is inclusive and respectful to all people, from patients to staff.
Dr. Wemmer once told me that over a long career, it is the patients that keep you going. Passion for the procedures and technology may fade, but the relationships with patients become even more rewarding. While Dr. Wemmer looks back fondly on her time at Stonecastle Dentistry, I know she'll especially cherish all the relationships she built along the way.
Many of our staff have worked with Juli for 10 years or more. Although our staff has grown considerably and a few of our long-term employees have retired, there are still many familiar faces around. We feel fortunate to be joined by Dr. Ramiro Lambaria, a Michigan native and graduate of Grand Valley University, who will be continuing our tradition of great patient care. We love Stonecastle Dentistry and will work hard to honor and maintain the practice Juli built.
Dr. Jon Feinauer
Leave a note
for Dr. Wemmer
Hours
Monday 8:00am - 6:00pm
Tuesday 7:30am - 4:30pm
Wednesday 9:00am - 6:00pm
Thursday 7:30am - 4:30pm
Contact
Call us at 616.458.8593 to schedule an appointment and become a part of our community!
Address
455 Cherry Street, SE
Grand Rapids, MI 49503
Pay Online
Get connected to our Patient Portal where you can make payments, view account balances, check upcoming appointment dates and view educational videos on dental health and procedures.
Already have your Patient Portal set-up?